We're thrilled to announce that
Global's Make Some Noise
will be supporting the Deafness Resource Centre.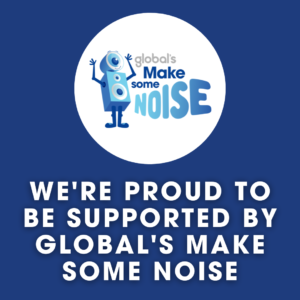 Helen Fitzgerald, Chief Officer commented "We are proud to announce that Global's Make some noise will be supporting The Deafness Resource Centre this year, funding will help us grow the Children and Families team and carry on this vital support offered to children, young people and families living across the Liverpool City region"
We're a small charity making a big difference, thanks to our funders and supporters.
Global's Make Some Noise improves lives by working with small and local charities across the UK. The charity believes everyone deserves to feel safe, feel well, feel included and feel prepared. They work across four key areas: providing shelter and safety, supporting physical and mental health, preventing isolation and improving life skills. The charity is keeping crucial services going, such as food banks, domestic violence and mental health helplines, carer support, community projects and employment programmes. Make Some Noise is proud to be a voice for small charities. They raise awareness of some of the biggest issues affecting our society by working with Global, the Media & Entertainment Group.