British Sign Language Courses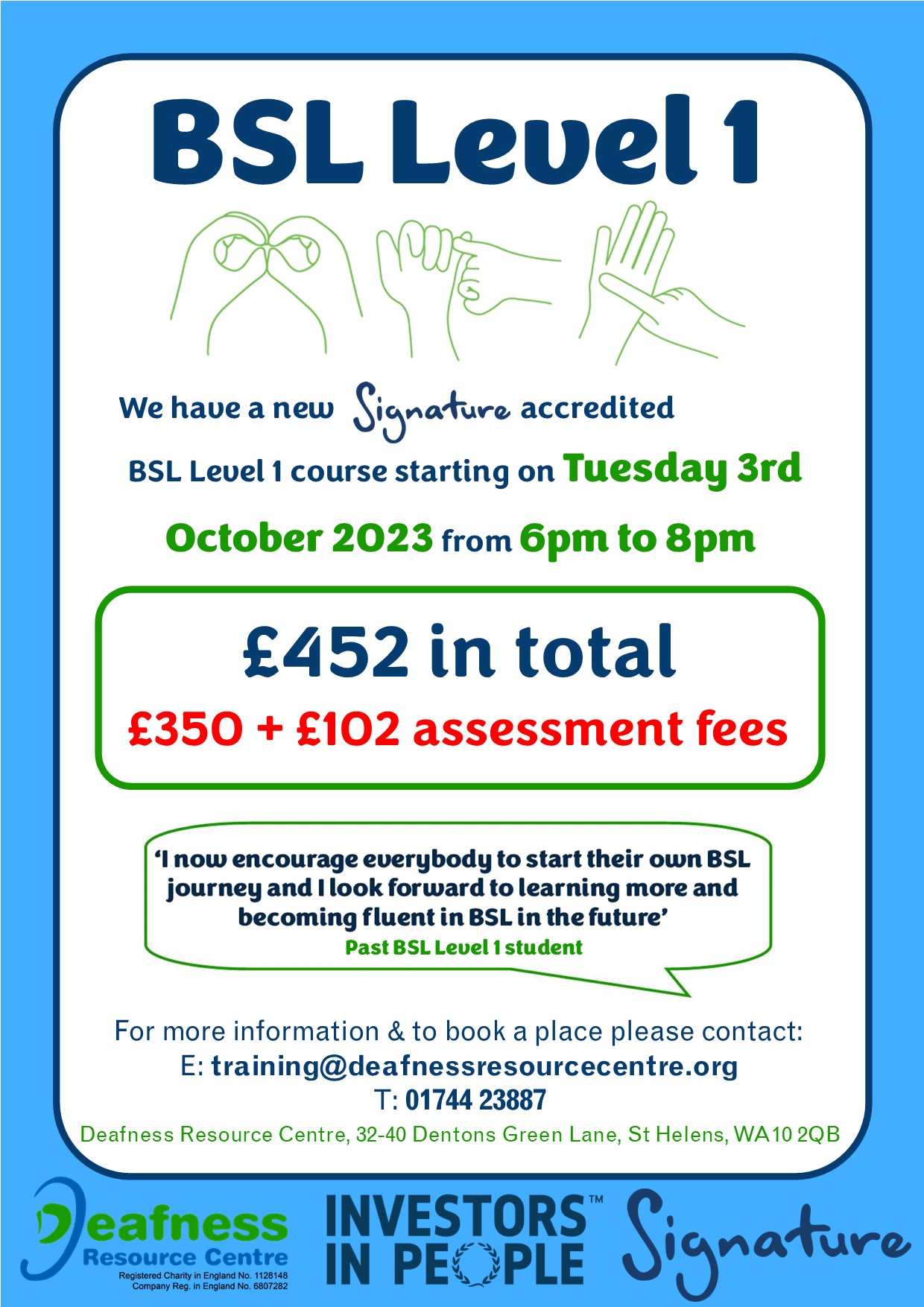 Our Level 1 course is now full.  Please register your interest for the next course.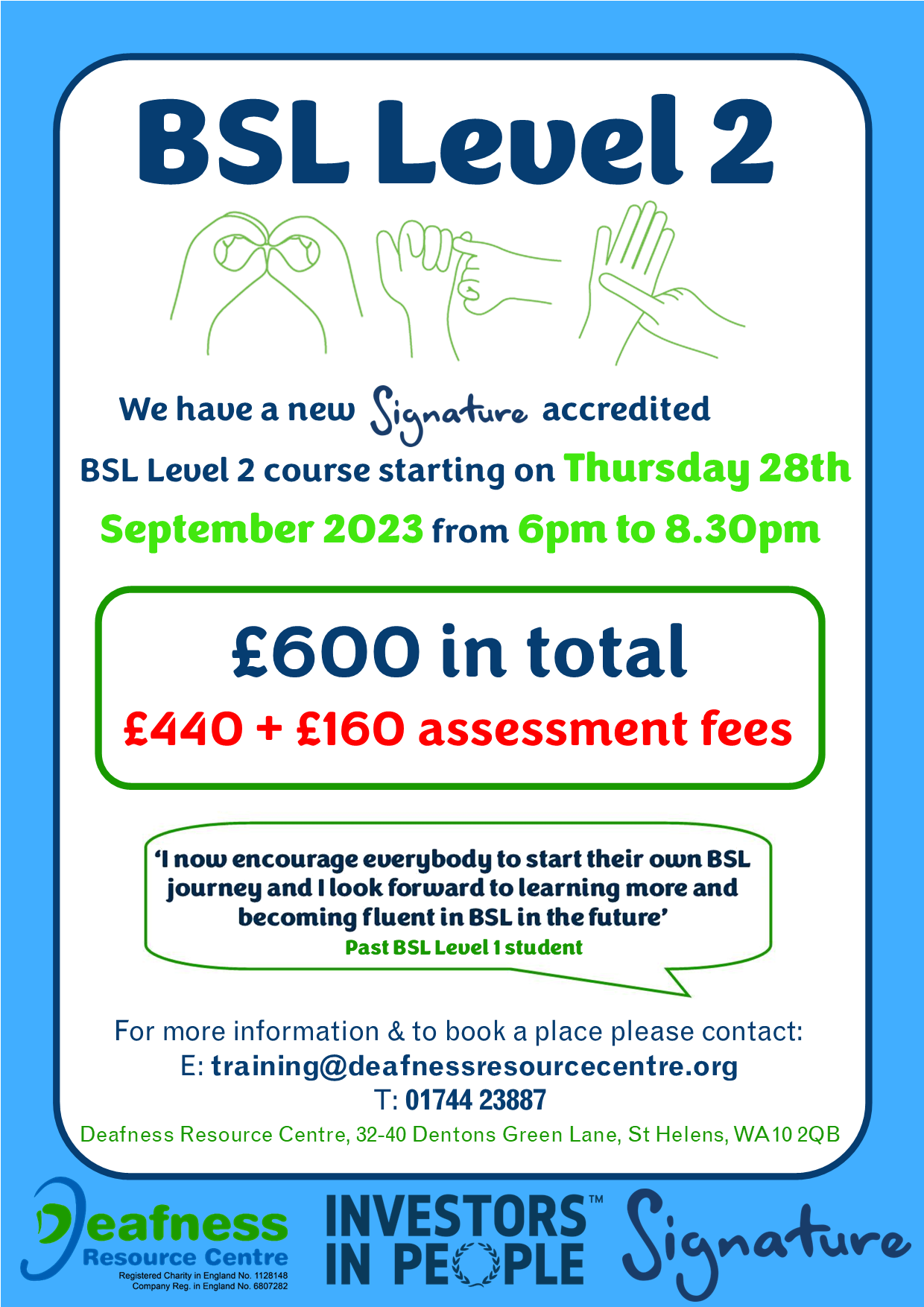 British Sign Language (BSL) became a recognised language in its own right in March 2003. BSL is the first or preferred language of an estimated 87,000 Deaf people in the UK. BSL is a visual-gestural language, with its own grammar and principles, which are completely different from the grammatical structure of English.

Deafness Resource Centre offer Signature accredited qualifications in British Sign Language Level's 1 & 2. Our BSL courses are taught by qualified, experienced, profoundly deaf native BSL users.
Funding for examinations is available for parents/carers of deaf children through Happy Hands, please contact our Family Liaison Worker Joa Lee on 01744 23887 or joa.lee@deafnessresourcecentre.org
We also offer accredited BSL Level 1 courses in your workplace for up to 12 people for 28 weeks. Please contact us for a quote.
For more information about British Sign Language courses, contact:
T: 01744 23887
E: training@deafnessresourcecentre.org
Feedback
"The tutor was fantastic and really made the course fun and interesting. I really enjoyed learning BSL and was sad that the course had to end".