Making our website accessible for all with 'Accessibility on Demand' toolkit. Click to learn more...
Our website has just got more accessible! Over 1 billion people worldwide encounter barriers when trying to read and understand content online. This can be due to disabilities, learning difficulties, visual impairments, or if people speak English as a second language.  
With our new accessibility button, located top left (or centre) of the header, you can adjust this website to meet your needs. 
If BSL is your first language you will find on many of the pages BSL videos explaining some of the content.
Keeping Our Community Safe. Please click to learn about a recent fraud alert, with BSL Video...
Fraud alert on social media!
We feel really sad that we have to announce this, but please be aware that there are people using social media claiming they work at The Deafness Resource Centre. They are also using the charity logos.
The names we are aware of are Claudia P Stanley and Mercy Cabrera – they DO NOT WORK at the Deafness Resource Centre now or in the past, please do not respond to any messages from this person.
If anyone claims to work for the DRC that you do not already know, please check with us first:
email: enquiries@deafnessresourcecentre.org or speak to a staff member you already know.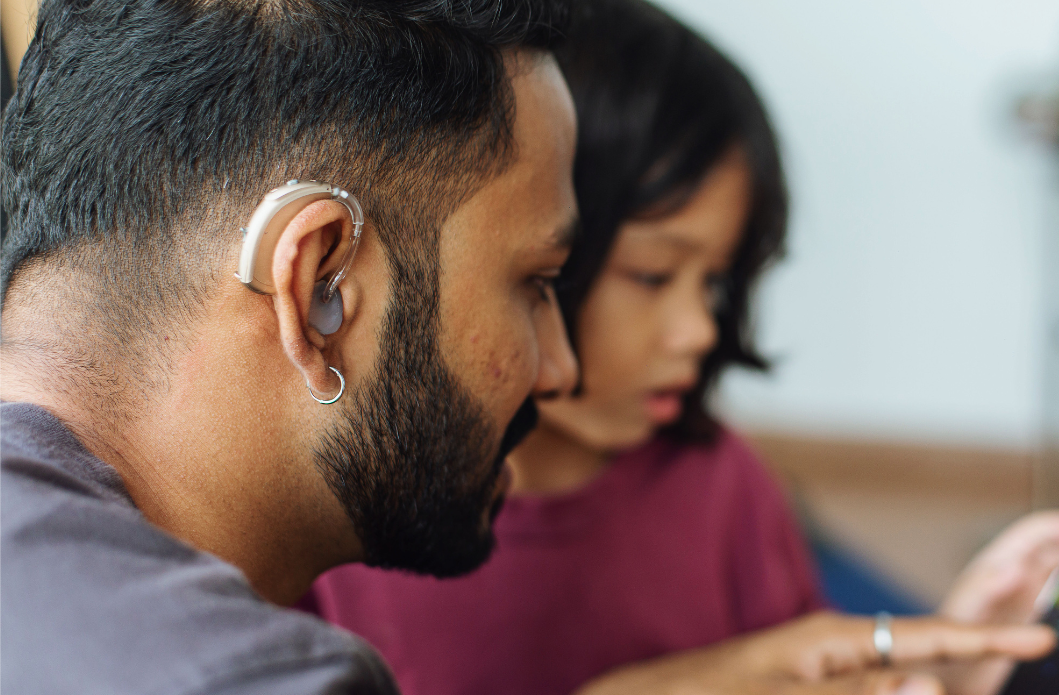 We provide support for D/deaf people in St Helens, Halton & Knowsley, for children, young people, families and adults across Merseyside
We aim to empower, support and enhance the quality of life for D/deaf people
Welcome to The Deafness Resource Centre in St Helens
At The Deafness Resource Centre (DRC), we are dedicated to providing support, resources, and services to individuals who are D/deaf*, as well as their families and friends. Our centre is a hub of information, assistance, & community for the D/deaf population in St. Helens, Halton, Knowsley and the surrounding areas.
Our mission is to empower individuals with hearing loss to live fulfilling and independent lives. We understand the unique challenges faced by the D/deaf community, and we strive to break down barriers and promote inclusivity in all aspects of life.
What sets us apart is our team of experienced professionals who are passionate about making a difference. Our staff members are both D/deaf and hearing, who are also fluent in sign language and have extensive knowledge and expertise in various areas related to deafness. Whether you need advice on communication strategies, assistive technology, or access to education and employment opportunities, our team is here to help.
*D/deaf is a collective term used to describe people who are profoundly deaf, deafened, hard of hearing or deafblind.
Below is a brief overview of the deaf services and support we offer.  
We provide up-to-date information on a wide range of topics related to deafness, including communication methods, technology, legal rights, and more. Our knowledgeable staff is available to answer any questions you may have and offer guidance tailored to your specific needs.  Get in touch with us.
Social & Recreational Activities
We believe in the importance of building a strong community. That's why we organise social events, outings, and recreational activities where individuals with hearing loss can connect, share experiences, and have fun together. Read more here.
Children & Family Services
We believe that every child deserves a world of opportunity.  Our dedicated Children and Families Team is committed to providing unparalleled support and resources for families with D/deaf children or CODA's (Children of Deaf Adults). Read more here.
We advocate for the rights and needs of the D/deaf community, ensuring that their voices are heard and respected. Read more here.
We also offer support groups for Tinnitus and Hard of Hearing Social Groups. Read more here.
Deaf 
Awareness Training & BSL Courses
We offer Accredited Level 1 and Level 2 British Sign Language Courses and D/deaf Awareness Training sessions to enhance communication skills, and promote D/deaf awareness.  Training is available to individuals, organisations, school and groups.  We also offer bespoke D/deaf Awareness Training so please contact us with your requirements. Read more here.
We offer sign language interpretation services for various situations. Our interpreters are fully qualified, experienced interpreters and ensure effective communication between D/deaf and hearing individuals. Read more here.
We also offer Free equipment and up to date technology aids to support you in your independence.  Please contact us if you would like an Assessment. Read more here.
Coming Soon!! Festive Activities & Events for children and the whole family
"DRC aim to deliver high quality services that empower, enable and support the D/deaf community"
How many people did we support across St Helens, Halton and Knowsley during
2022-2023?
Let us show you
…
People attended Tinnitus Support Groups
Families received indepth Family Support
People received specialised equipment
2-18year olds participated in Ican Sign Programme
Families that completed 6 week Family Sign Course
Pass rate of students who completed Level 1 BSL
People attended Hard of Hearing Support Groups
Deaf Awareness Sessions delivered
"Hi I have just got back from the deaf awareness half day delivered by staff at the Deafness Resource Centre. I just want to say it is the best and most valuable 4 hrs I have ever spent in a classroom. The delivery was absolutely brilliant. I can't say I will be the most prolific signer the trust will have but I will certainly continue to practise it and hopefully be able to welcome patients from the deaf community who choose to sign in their own language.

Many thanks"

Staff Nurse – Whiston Hospital
BSL Courses | Deaf Awareness Training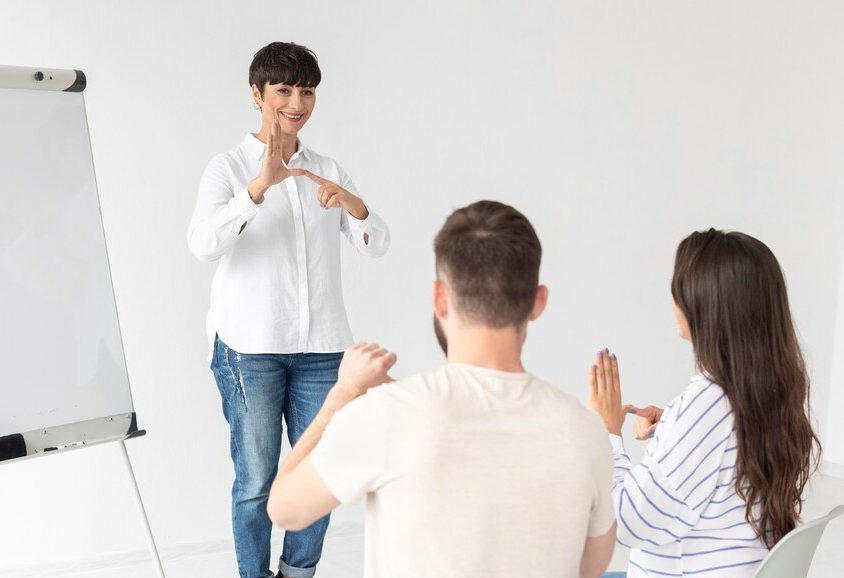 We offer Level 1 & Level 2 Accredited British Sign Language Course with Signature
We also offer Deaf Awareness Training across the North West…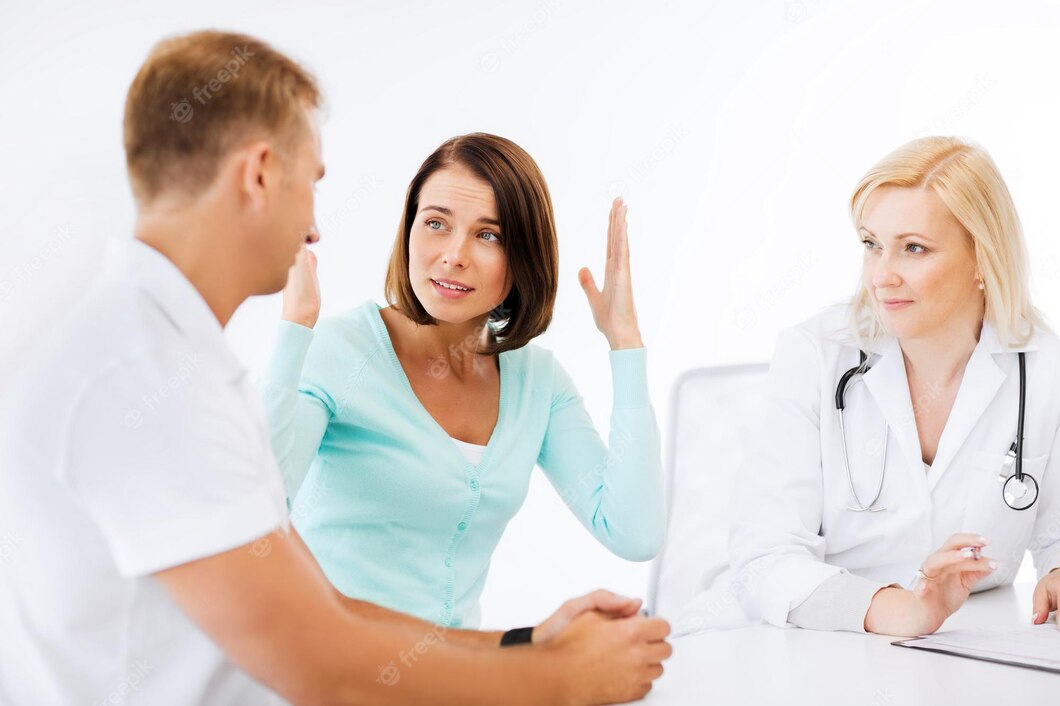 Our Language Service Professionals are experienced in the following settings: medical appointments, general meetings, specialist…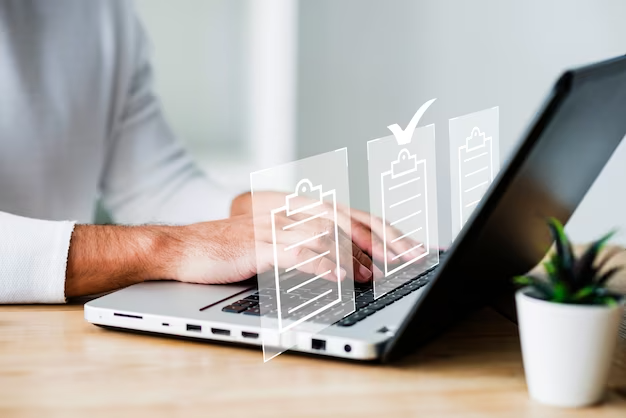 From referral forms, application forms, resources, useful links and more…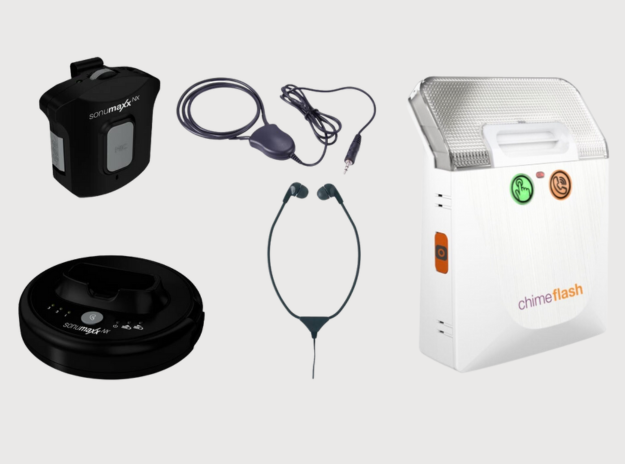 If you live in St Helens, Halton or Knowsley, you may be eligible to receive FREE equipment to aid you with your hearing loss…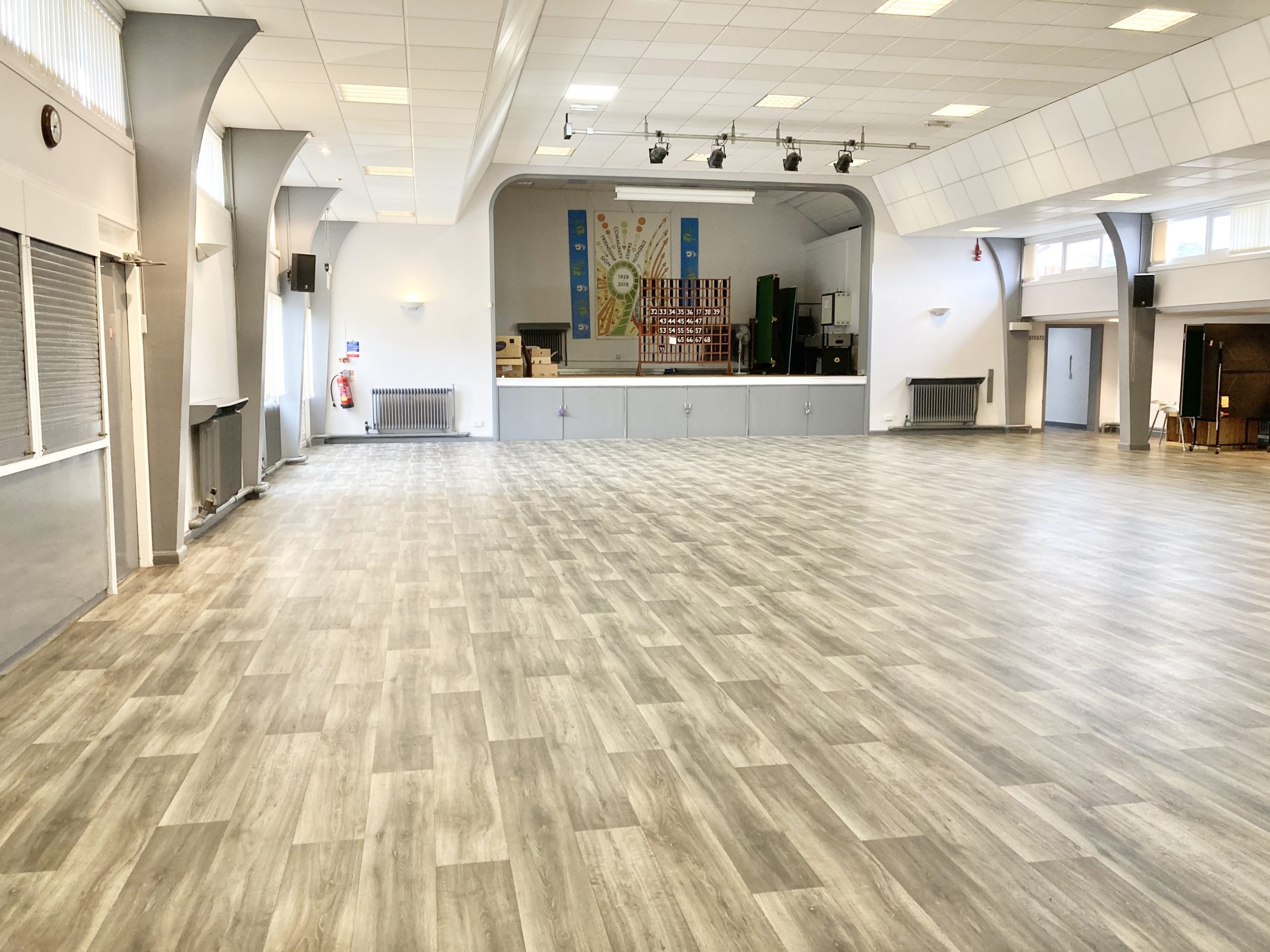 We have a number of rooms available for meetings, events, seminars, and social groups…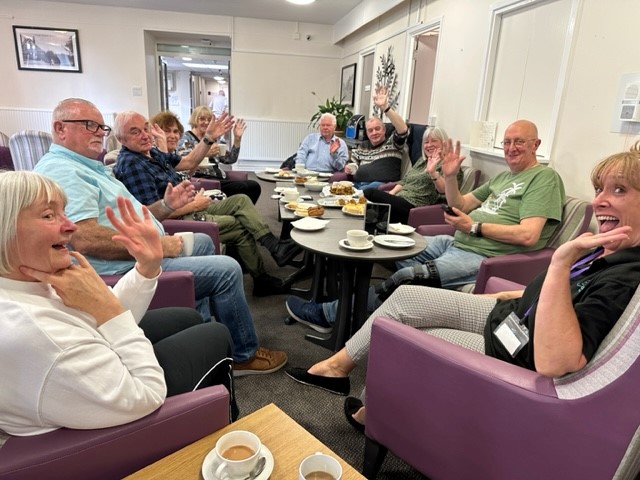 We hold regular Hard of Hearing Social Groups and Support Groups for people living with Tinnitus…
 "For me, as a carer, the DRC are always there. I know I can ring or email any time for help and advice. The Deafness Resource Centre is a lifeline for many families and I am grateful that it is here."
 "Hearing loss for me makes me feel lonely in a room full of people, as I was missing so much of conversation. From the moment I met the DRC staff in the Halton Sensory Service office, they were welcoming, understanding and provided not only practical help with additional equipment to make life easier, but also advised me on support groups for Hearing loss, and Tinnitus".
Following returning from the young people's residential weekend
"Matthew had a fabulous time, and gained so much confidence using BSL – many thanks for this opportunity. It was brilliant thank you for this opportunity"
"My son has been a regular attender at the Deafness Resource Centre (DRC) for 10 years. Initially he started in Happy Hands, then progressed to the youth club, and now is a volunteer helper."
"I stopped going out until DRC helped me with special hearing equipment. Now I'm living my life again!"
"I've now fully re-engaged with my friends and feel confident going to the pub with my friends. My confidence has grown, and my mental health has greatly improved."
"We found the booking process very easy, a warm welcome every week and all at a very reasonable cost. We are very happy with our booking and usage of the premises. We appreciate the friendliness and professionalism of all the staff that we deal with."
"All I can say, I am so thankful and really appreciate what you and other members of staff do for the deaf people. Thank you and Bless you all"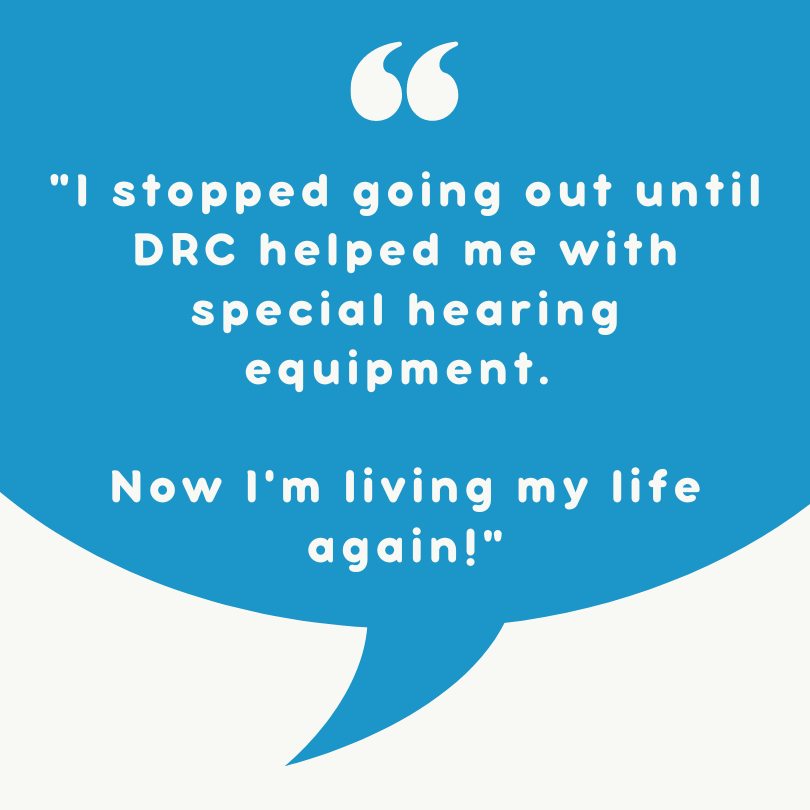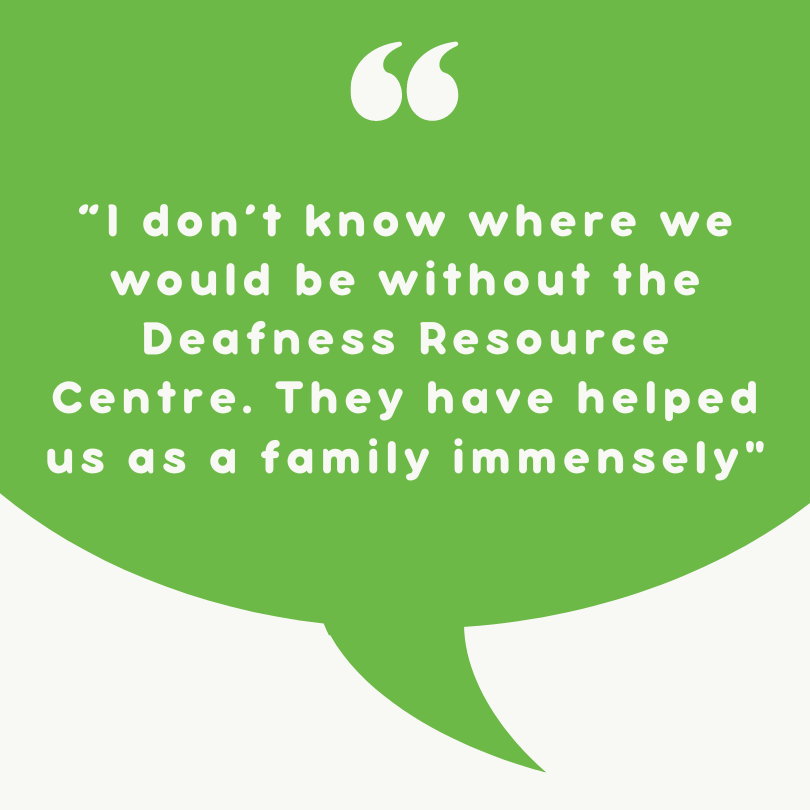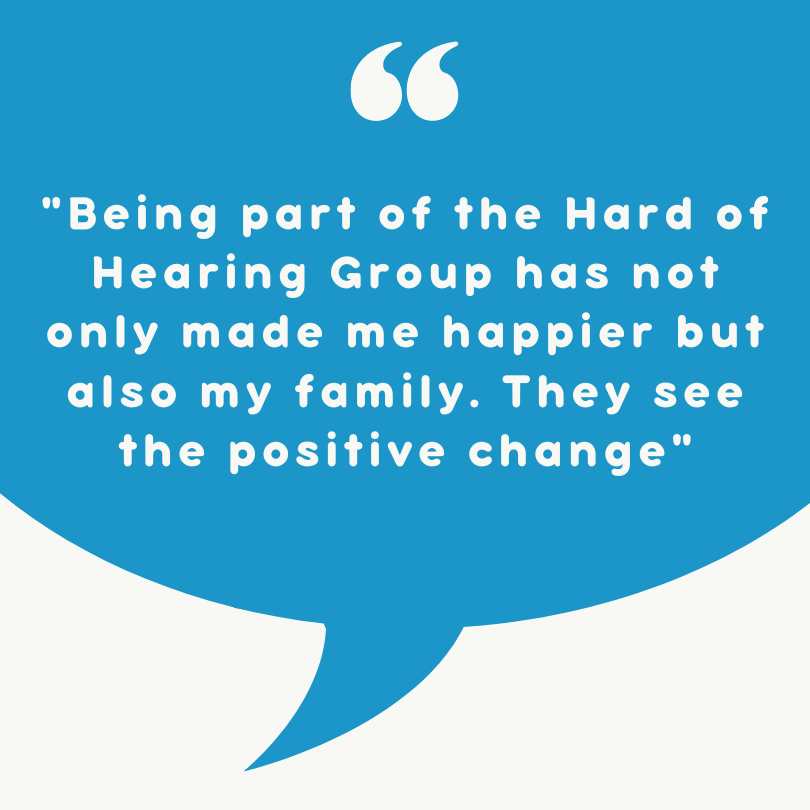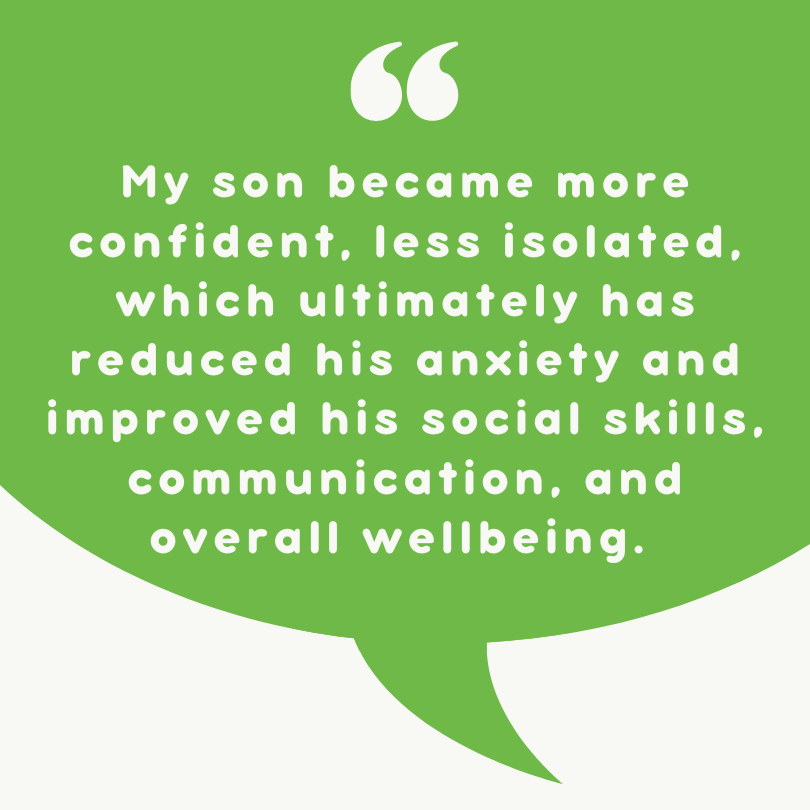 Watch Me…
You can click the square [  ] on the videos below to enlarge to full screen mode

Can you help us? You spend and brands donate
Sign up to easyfundraising and see your favourite brands donate to Deafness Resource Centre whenever you shop with them.
Shop as normal but never miss a donation!
Our Partners and Supporters
Deafness Resource Centre, 32 – 40 Dentons Green Lane, St Helens, WA10 2QB
Monday – Thursday: 9am – 5pm, Friday: 9am – 4pm

Halton Sensory Services, 126 Widnes Road, Widnes, WA8
Monday – Friday: 10am – 3pm




Privacy Policy | © Deafness Resource Centre Limited 2023 | Registered Charity in England No. 1128148. Company Limited by Guarantee 6807282.