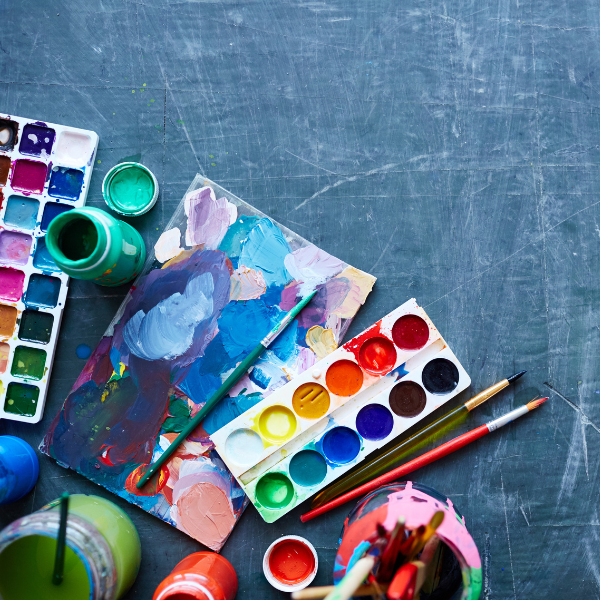 Wonder Arts are delighted to share that they are looking for a D/deaf visual artist from the North West to deliver one of our Communities of Wonder projects.
Funded by National Lottery Community Fund, the aim of Communities of Wonder is to work with groups of children & young people in St Helens on exciting and wonderful creative projects. They use a range of arts activities as a medium to explore themes relevant to and identified by young people including: Mental Health and Wellbeing (post Covid); the Environment; and Diversity, with the aim of reducing anti-social behaviour, increasing confidence & wellbeing while improving mental health, life choices and aspirations.
About the Project
Wonder Arts are partnering with St Helens' Deafness Resource Centre to deliver a project with approximately 15 young people aged 8 – 16 who are registered D/deaf. It is important to that this project is delivered by someone with lived experience who can create a safe environment for the young people to explore.
The artist will be supported throughout this project by BSL interpreters and the Wonder Arts Youth Projects & Engagement Worker.
Following initial consultation, the group decided they would like to create a large piece of artwork which could be installed on a wall outside the resource centre.  The theme of this artwork is yet to be confirmed but during the consultation stage the young people stated they would like to explore Deaf awareness and community safety.
Fee
The fee to deliver this project is £2,289; this includes materials, planning time, creation time and delivery hours with the young people across 11 sessions.
Timescales & Schedule
This project begins on 14th February 2024 and is due to end with a celebration event on 1st May 2024
The proposed schedule is as follows, all Wednesdays 5.30pm – 7.30pm.
FEBRUARY 2024 – 14th, 21st and 28th
MARCH 2024 – 6th, 13th, 20th & 27th
APRIL 2024 – 10th, 17th & 24th
MAY 2024 – 1st (Celebration event)
How to Apply
Please submit a brief proposal in response to this commission brief to Youth Projects & Engagement Worker, Emma Taylor at: emma@wonderarts.co.uk
Your proposal should detail your artistic approach, outline potential content of delivery sessions and examples of your previous work.
About Wonder Arts
Wonder Arts is a charity and arts organisation creating wonderfully unique experiences for over 50,000 children, young people, and families across the Northwest – every year – inspiring wonder and delight, transforming lives and communities.