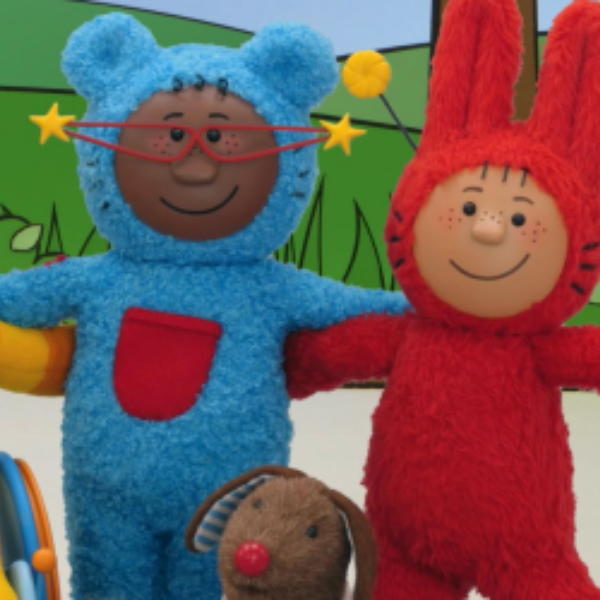 A groundbreaking children's series known as Mixmups, created by a deaf writer and featuring disabled lead characters, is set to make its debut on Channel 5's Milkshake! this weekend. Mixmups, an exciting new animation tailored for three to five-year-olds, brings with it a fresh perspective on children's entertainment.
With an impressive lineup of 52 episodes, each lasting ten minutes, this series draws inspiration from the innate curiosity children have for mixing things together, a universal part of their play, exploration, and discovery. Its mission is clear: to promote individuality, imagination, friendship, and flexible thinking.
Devised by the talented deaf writer Rebecca Atkinson, who is also the mastermind behind the viral #ToyLikeMe campaign advocating for greater diversity in children's industries, Mixmups was meticulously developed and produced by the Manchester-based Mackinnon & Saunders team. What sets this production apart is that every member of the team has lived experience with disability.
For an in-depth look at the series, Rebecca Atkinson has authored an article in The Guardian, which was published today.
Mixmups introduces viewers to the charming Mixmups trio: Pockets, the organized and neat character; Giggle, the creative and inventive spirit; and Spin, the energetic and lively one. Accompanying them are their adorable assistance pets, Roller Guinea and Yapette, the guide dog, all residing in a wheelchair-accessible Helter-Skelter house in Mixington Valley.
In each episode, these friends utilize their trusty wooden spoon and magical mixing box to 'Mix up the Magic,' embarking on whimsical adventures and stirring up their imaginations. With youthful exuberance, they explore various ways of playing, entertaining one another, and tackling everyday problem-solving challenges, all with a little help from the trunky-beaked Lucky Loover Bird.
Rebecca Atkinson, the creator of Mixmups, shared her vision: "In Mixmups, I aimed to craft a universally appealing show that would radiate from screens like a seaside candy store of creativity, offering a vibrant, tangible, sweet, and humorous portrayal of the magic of play. It's a testament to the boundless imagination of preschoolers while also paying unprecedented attention to the experiences of disabled children and families."
Louise Bucknole, General Manager for Kids and Family in the U.K. & Ireland at Paramount, expressed her pride in commissioning Mixmups for Milkshake! She described it as a beautiful animation brimming with imagination and accessibility for every child. The journey of bringing this series to life has been a remarkable one, working closely with Rebecca and her team, and they're eagerly looking forward to introducing it to the Milkshake! audience.
Mixmups employs a blend of 2D and 3D animation techniques and boasts an outstanding crew, with Andy Burns in the director's chair, and the writing team consisting of Debbie MacDonald and Rebecca Atkinson, guided by the expertise of play and education specialist Karen Newell. The development and production of Mixmups received support from the UK Government-funded Young Audiences Content Fund (YACF), managed by the BFI and in collaboration with Raydar Media.
Make sure to catch Mixmups every Saturday and Sunday, starting from November 4th, at 8:15 am on Channel 5's Milkshake! and streaming on My5. It's a show that promises to be both innovative and inclusive, delivering a delightful and meaningful viewing experience for children and families alike.