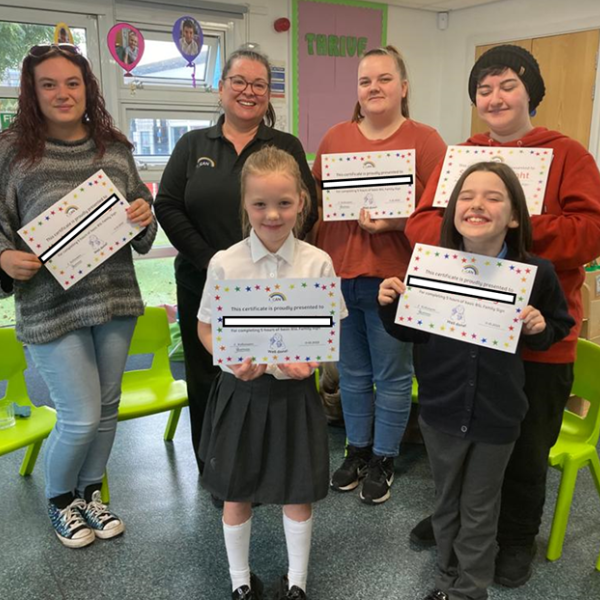 A four-week group family sign project in Wirral, conducted at a local Primary School, has recently concluded.
The primary objective of these sessions was to enhance communication between children and their parents or caregivers.
By addressing a range of subjects like numbers, colours, names, and aspects of daily life, this initiative equipped participants with the skills to effectively communicate using British Sign Language. This, in turn, played a crucial role in breaking down barriers and minimizing the frustration that often arises when communication breaks down.
If you would like to Deafness Resource Centre support your family with our Family Sign programme, please get in touch with us.  Its Free!